When life gets me to my breaking point and my sanity is endangered I frantically type in my favorite website/blog url and wait impatiently for it to speedily load so I can click the newest article and every time I have done so it is exactly what I need to hear. It is as though the author has written it just for me knowing just what I need to hear to calm the storms of overthinking and swirling of bad ideas that I've concocted and often am set on pursuing right up until that one brave intelligent brain cell pipes up to remind me that I should always check into pocketmindfulness.com before going completely off the deep end as it has worked wonders since I found the site almost two years ago.
It is still a mystery how I came to have the blog appear on my screen by no doing of my own as I was having a nervous breakdown when my laptop was being accessed remotely and I didn't know how to make it stop or who would be doing so (they did nothing nefarious to my computer and to the best of my knowledge didn't take anything that I have missed or has been used without my consent I just lost control of my cursor and when I regained control this site was open on my browser and I've been hooked ever since *no affiliation between the site owner and the remote accessing fyi*) but I am forever grateful that it did.
The following is the beginning of the article that brought me back from the brink of sanity and showing my ass in following through with the bonkers plans I was making a couple days ago…
I specifically don't post the entire article so you can navigate over to the author's post and give him the credit he's due and traffic to his site which is ad/popup free and has a lot more great posts and information I guarantee will help you if you are looking for a more mindful existence.

People say there are no shortcuts to success, and I think that's largely true.
Hard work combined with a little bit of good luck along the way is probably the closest recipe.
That said, one thing I've learned about success in any endeavor is that negativity will greatly reduce your chances of reward.
I'm not saying that positive thinking will bring you success; nothing will happen without action.
But what I can say with absolute certainty is that being negative and focusing on past bad experiences does not bring anything positive to your life.
Of course, that can be quite difficult to do, particularly if you have been traumatized by a bad experience.
In this case, I would encourage you to seek help, be that through counseling or therapy, or through methods such as meditation, self-hypnosis, or by reading about the experiences of others who have been through similar.
The fact remains, though, like violence breeds violence, negativity breeds negativity.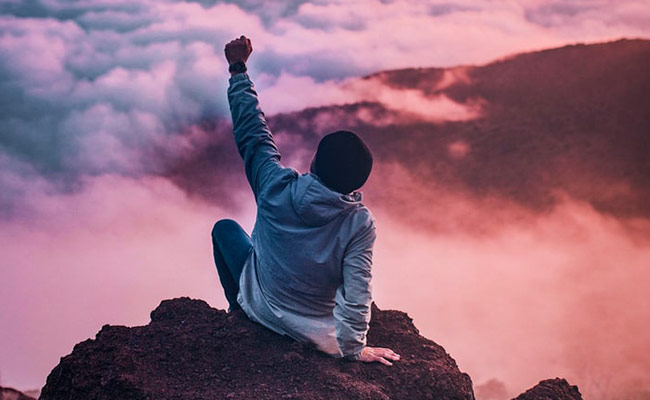 Don't Fall Into Story
I once heard a really good tip for success from Tim Ferris, author of the 4-Hour Workweek. I think it was in a podcast interview where he said the worst thing you can do is to "fall into story".
By the way, it's an amazing book for those looking to work less and have more time for the fun things in life. + See it here on Amazon.
This is one of those lines that has stuck with me for many years and, whenever I catch myself doing just that, I say that line out loud to snap myself out of it.
I even have a Post-It note on my wall that says "don't fall into story"
Falling into story refers to that frame of mind you slip into when things aren't going your way, or when you feel overwhelmed or in a bad mood, or you just feel like you're not making progress – despite how much effort you're putting it.
So you revert to saying things like:
….Keep reading by clicking here – it'll take you to the article posted by the author on his blog at pocketmindfulness.com